Revised Google Earth Flood Map Now Ready for Download
Friday, March 7th, 2014
Download NE&C's Upgraded Google Earth Flood Map
We are happy to announce the release of an upgraded map.  The new map includes a Coastal Barrier Resources System (CBRS) overlay and a legend.  With over 400 downloads and counting, NE&C's Google Earth Flood Map Tool has successfully been used by realtors, property owners, and prospective buyers to quickly evaluate the effects of the recent flood map changes in RI.  Download the latest map here. (Remember to delete the old map from Google Earth.)
Flood insurance coverage is not available for structures built or substantially improved after the area is designated as a CBRS unit.  These areas are now shown on NE&C's revised map. Clicking on a CBRS area will also display the designation date.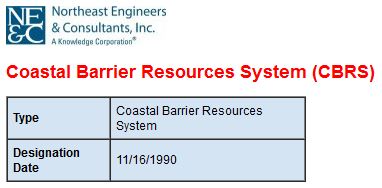 In response to user feedback we have also added a legend to the map.  Simply expand the "legend" folder in Google Earth and choose the display location.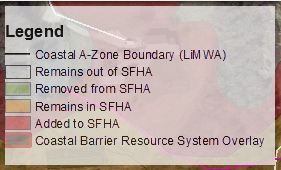 NE&C offers multiple services to property owners located within a Special Flood Hazard Area that could save thousands of dollars in flood insurance premiums including:
Elevation Certificates
Letters of Map Change
Structural Engineering
Permitting
Please Contact us or call 401-849-0810 with your flood insurance questions or if we can be of service.
---
Blog post written by
Jason Gold, P.E.